03
Mar
Volunteering for a better life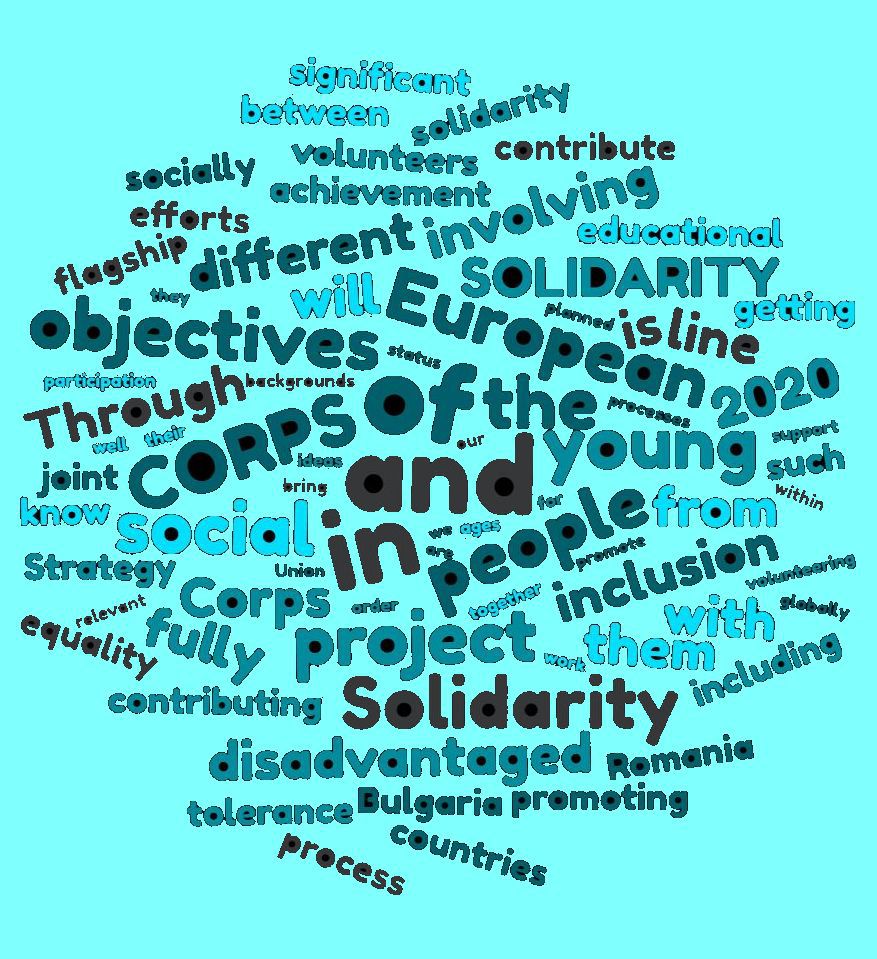 The project "Volunteering for a Better Life" will be held in Vidin. The partnering organizations of the project are the Bokaya Association - Bulgaria and Asociatia Act Integration - Romania. 34 young volunteers from 18 to 30 years of age from both partner organizations will support the inclusion and socialization of disadvantaged children and young people living in the town of Vidin through the implementation of various activities included in the volunteer service program
Volunteering enables young people to show personal commitment and initiative, and through their volunteer work, help to realize various causes for the benefit of the community and to feel meaningful, while promoting the importance of their service as a basis for the development of an active civil society .
The main idea of ​​the project is through the involvement of volunteers to support the social inclusion of young people from Vidin in a disadvantaged position, thus improving their way of life and creating conditions for sustainable social integration.
The project is fully in line with the objectives of the European Solidarity Corps, contributing to the achievement of the objectives of the 2020 Strategy, including the educational, equality and inclusion flagship.
Through the joint efforts of the volunteers from Romania and Bulgaria, the project will contribute to promoting solidarity and tolerance between young people from different countries, getting to know them, and involving them in a socially significant process, such as involving disadvantaged people in contemporary social processes. Through our planned participation in the European Solidarity Corps, we will bring together young people of different backgrounds, ages and social status in order to promote the ideas of volunteering, work and support for disadvantaged young people and their social inclusion, as relevant as they are within the European Union, as well as globally.
Solidarity is one of the most important qualities that every young person needs to possess in order to be able to lead a full-fledged lifestyle while being useful to society. Promoting a sense of unity is one of the main priorities within the EU and one of the main instruments for European integration. Through solidarity and empathy for one another, we can be most united in diversity, which is the motto of the European Union.
The main goals of the Volunteer for a Better Life project are:
- Promoting volunteering among young people;
- Developing intercultural dialogue and solidarity;
- Promoting a sense of unity and unity between different communities;
- Promoting important universal human values ​​such as solidarity, empathy, justice, equality, etc .;
- Supporting the development of civil society by working with a specific target group;
- Promoting social inclusion processes for disadvantaged young people and / or with fewer opportunities;
- Promoting the principles of equal opportunities and non-discrimination.